Pain Free Birth
Join thousands of women who have transformed their birth experience from fear and trauma to joy and expectation.
Our best-selling childbirth course is the only one that teaches the spiritual AND practical keys to having a pain free, ecstatic birth. Birth can be your greatest achievement, not your greatest fear!
Postpartum Bliss
Don't accept the lie that postpartum = suffering. The postpartum has a hormonal blueprint, just like birth, and when you unlock it, you unlock BLISS and LOVE. Mama, you can THRIVE in the postpartum.
Healing Birth Trauma Masterclass
You know you must face the trauma from a previous birth in order to completely trust, surrender and open in your next birth. In this class, you'll follow a step-by-step guide to face your trauma and heal it so you don't carry it with you!
Birth Partner Bootcamp
Does your birth partner desire to support you on every level: physically, emotionally and spiritually, but they're just not sure where to start? This Masterclass gives your partner everything they need to know to support your physiological birth!
Pain Free Birth Affirmation Cards
NEW! Written by Karen Welton, these cards will provoke your Spirit, unlock your soul, and ignite a courage inside you didn't know you had! Karen's favorite quotes and mantra's, beautifully designed, and ready to print.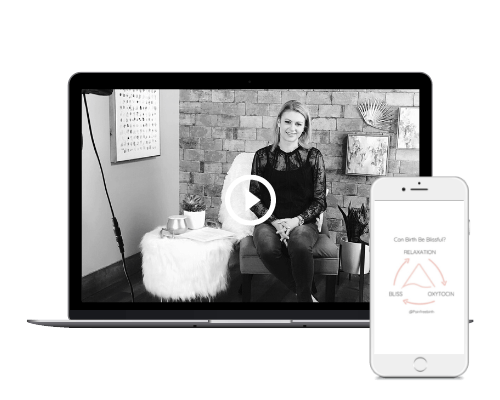 3 Keys to a Pain-Free Birth
Karen gives away her top 3 secrets to a pain free birth, you will not believe it's free! Come ready to take notes, and don't forget the tissues. You do not want to miss this!
Birth Partner Cheat Sheet
AKA: My childbirth class condensed into one sheet – let's face it- guys want to know what to do and how to do it. This is your partner's #1 resource to support you in labor!
Spirit Filled Spotify Playlist
Not sure what to put on your labor playlist? Wait, what playlist?! Don't worry Mama, we got you! Download our top recommended songs for labor from women who had AMAZING births, instantly!
Empowering Scriptures for Childbirth
Fill your spirit with TRUTH that will be like an anchor to your soul when it feels weary. These scriptures will edify you and inspire you in your pregnancy and motherhood journey.